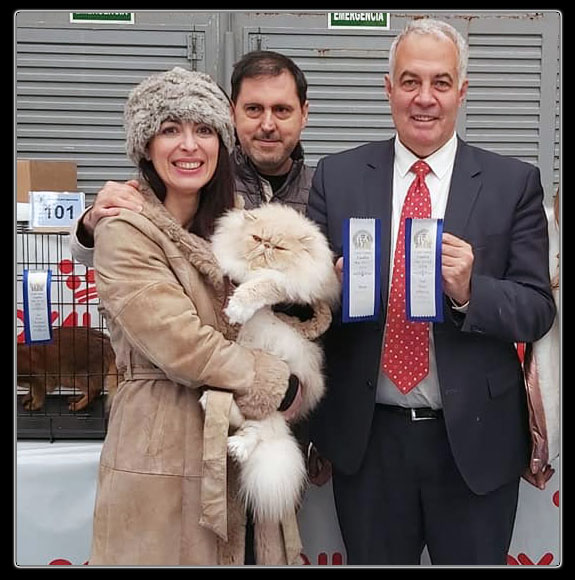 Welcome to Chanchipanda Persians!
Chanchipanda is a small CFA registered cattery, located in the south of Spain, in Seville.
We breed persian cats, we are lovers of this special breed. Our goal is to breed happy, sweet and healthy kittens and to improve the breed standard. We love competition, showing our cats in the best feline shows.

We breed with the best lines of pure Persians in the world, we have brought wonderful specimens from America, Asia, Russia and Europe for our breeding program and we are very happy to share our lives with them. We love and take care of our cats in a very special way as members of our family, for us their health and well-being comes first.

All of our cats are FIV / FELV free and PKD/DNA negative.

© Copyright CHANCHIPANDA CATTERY ~ On line since April 2021